About "The Road Less Stupid" by Tony Rose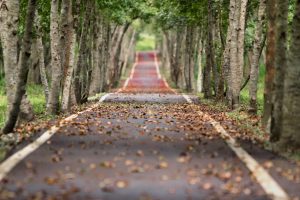 "Don't let what your competition is doing influence your decisions. You can't erect a fence to keep the competition out. Besides, they do stupid things sometimes too."
This is a quote from a book I'm reading called The Road Less Stupid: Advice from the Chairman of the Board by Keith J. Cunningham.
It got me thinking: Not all customers demand the same thing: Some demand cheap. Some demand involved. Some demand no tax. Some demand promptness. Some demand caring.
I see the task of a business owner as three-fold. Instead of worrying about what the competition is doing, we should:
Listen to our customers to hear what they need, and, more importantly, want.
Listen to our employees to assure them that we hear what they need for an exciting and rewarding environment, but to also be sure they know what it takes to be a part of our team in exchange.
Create better approaches and new things. Sure, we need to pay attention to the competition so that we know what new things they are creating, but we should also involve clients in new ways to do their work better by giving them better information that is actionable and significant to their futures.
Other firms might not be doing it effectively, and from where we sit, we can never know. We only know what they present on the outside. We cannot know whether the rules they have created are working. We cannot know how senior leadership is perceived. We cannot know how their turnover compares to ours.
Here's what we do know: We know whether we are true to the promises that we make to our team members. We know whether we are providing value to our clients. We know whether we are pretending to be something we are not.
We have to look outward so that we know what the world looks like. But looking inward? That's even more valuable.