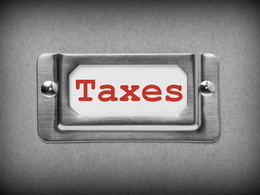 Opening that letter addressed to you from the IRS can induce a lot of stress-filled responses. Your heart races, your head swims. Your hands shake. Many people automatically waffle between flight and fight. Do you ignore it or do you get defensive? As it turns out, neither response is particularly healthy.
Every taxpayer has rights.  Ignoring or not being pro-active with the IRS are reasons to lose your rights.  The IRS is a bully and they are out there to collect taxes and enforce rules. If you or someone you know has an issue with the IRS: unpaid taxes, unfiled tax returns, liens, levies or other collection type matters, it is important for them to appoint a Tax Representative who can act as a liaison between you and the IRS.  In fact, a committed tax representative will work on your behalf so that you don't have to EVER call the IRS yourself.
WHAT YOU NEED TO KNOW:  Remember to FILE, FILE, FILE!  Even if you are unable to pay the taxes due with the return, you should ALWAYS file a tax return.  The penalty for failure to file a return can go up as much as 25% of the original balance that was due.  Even worse, if you don't file and you actually should have been due a refund, you forfeit the refund, making a nondeductible donation to the United States Treasury.
OPTIONS TO PAY YOUR TAXES:  Once you have filed your tax return, there are options to pay the unpaid balance on the return if you are unable to pay.  This is where an experienced tax representative can advise you on what you are qualified for and your most optimal resolution.  Some of the options that are available to taxpayers are:
Installment agreement – full pay or partial pay depending on what you can qualify for
Placing your account on CNC – Currently Non collectible.
Offer In Compromise – Settling your debt for less than what you owe
Innocent spouse relief
Bankruptcy
Interest and penalty abatement
It doesn't really matter whether your problem is big or small because either way, it is not going to simply go away and both are guaranteed to grow far worse.   If you think your problems seem intimidating or overwhelming, you are NOT alone.  There are professionals experienced in this area that will take your problems over and work out the best optimal solution for you.  If you want to learn more about any of the options listed above or if there is a specific issue that you would like advice on, contact our team of professionals at RSJ to help you make the IRS behave.  Like any bully, you MUST stand up for yourself.  Know your rights, your options and have a game plan.  Knowledge is power and will get you to keep the IRS at bay!
If you're having problems with the IRS, give us a call and we can walk through it.  We can schedule a  confidential consultation — at no cost to you — to review your situation and create a plan of action to resolve whatever IRS issue you may be having.